Best Candle Suppliers Blog
Welcome to our Blog all about the best Candle Suppliers. We intend to feature blog posts submitted by candle makers and Candle Making Entreprennuers all about their favorite Candle Suppliers worldwide, along with cool new trends in the candle industry, and seasonal masterpieces shared by our readers. Our aim is to help candle makers sift through a sea of stores to find the ones that offer great products, quality, affordability, accessibility and great customer service. Out first Blog entry, submitted to us by iLite Candles is appropriately named "A Good Candle Supplier is Everything"
How to Make Soy Wax Candles Halloween Chic!
With Halloween as your inspiration the possibilities for your soy wax candle are endless. From gothic Halloween chic to sinfully spooky, candles take center stage this time of year.
For this project, you'll need the following materials:
Soy wax Soy wax is a natural wax made from soybeans. Soy wax is eco-friendly, renewable, and it burns slowly.
Candle Vessel Candle vessels (referring to container or jar) need to be thick enough to withstand the heat of a lit flame, and aesthetically pleasing enough to become your project's focal point.
Spiral Wood Wick Once you have selected your candle vessel, you must select a candle wick. For soy candles, many varieties of wicks will work perfectly. For this candle, we've chosen a spiral wick made of wood that will crackle when it is lit.
Fragrance Oil This soy candle was originally made with Sugared Pumpkin Butter fragrance oil, which I assure you is magnificent, but this part of the process is completely up to you. Testing several fragrance oils in your soy candles in different quantities is the best way to know what fragrance you will truly love using in your candles. Explore the Fall Fragrance Oil Set offered by Candlehaven.ca for variety.
Diamond Sparkle Dust You'll feel like Tinkerbell by adding a pinch of this super light, candle safe sparkle dust to your soy candle. This glittery substance is so light it won't sink to the bottom of your candle, but instead will cause your wax to melt into a pool of glittery delight. 
Birdcage/Lantern Top  Get an old birdcage or lantern, and paint it back.
Halloween Flare Go to your local dollar store and stock up on a few decorative pieces of Halloween flare. A crow or two is optional.
Tools of the Trade You'll want a thermometer, a double boiler (or a makeshift double boiler), wick stickers, and a heat gun.
…And so it begins… 
Clean out the Cobwebs
Make sure you clean and dust and debris out of your candle vessel and then completely dry it. Soy wax does NOT mix with water. In fact, soy wax hates water. Once your candle vessel is clean, affix your spiral wick to the bottom of your vessel and secure it in place with an adhesive wick sticker. Note that some people prefer to use glue to affix the wicks. Pick your poison!
Cut it
Using the fill level weight for your vessel, you can determine how much soy wax you will need. If you are using candle fragrance oil you must factor this into your total weight as well. The easiest way to calculate is to download an app called Candle Maker App. If you cannot download the app, refer to the Fragrance Oil Chart on our website.
Boil it
Use a double boiler. You cannot put candle wax directly on heat. It can evaporate or cause a fire. Turn the heat to high so that the water boils. The boiling water will melt the wax slowly and evenly. If you do not have a double boiler, you can use a make-shift double boiler, or a melter specifically for wax.
CRITICAL: Use a thermometer to determine the temperature of your wax. Soy wax must be poured at a specific temperature, or your candles won't turn our well. Don't guess the pour temperature for soy wax. I cannot state this enough. The soy wax vendor has gone to the trouble to test their product, and they know their optimal pour temperatures. Do not go rogue on this point. READ INSTRUCTIONS.
Add Magic
Add Diamond Sparkle Dust
Just a pinch of this light and fluffy sparkle dust will make your candles sing. Watch as your soy wax turns from ordinary to extraordinary.
Add Fragrance Oil
Read the vendor's directions to find out how much scent your wax can safely hold without becoming a fire hazard. Stir slowly and evenly for two minutes as this allows the fragrance oil time to bind to the soy wax.
Pour it
Keep a steady hand and pour cautiously as to not splash wax on the side of your vessel. Allow the wax to cool.
Trim it
Once your candle is completely set, use wick trimmers to trim your wick down to ¼ inch (0.64 centimeters). Feel free to hit your candle for a few seconds with a heat gun to clean up the sides of your vessel if you have any splash marks. A heat gun is a candle makers secret weapon, hiding any mistakes made along the way so that your soy wax candles turn out perfect every time. For best results, wait at least 72 hours for your wax to cure before lighting. 
Finish it
Place your candle inside your birdcage. Use your Halloween flare, and if you want more, a couple crows to decorate the sides of your cage. Be careful not to place flammable objects close to your candle.
Picture it
Take a picture, and post your Instagram worthy Halloween chic creation, that we're affectionately calling "Candle Flew over the Cuckoo's Nest"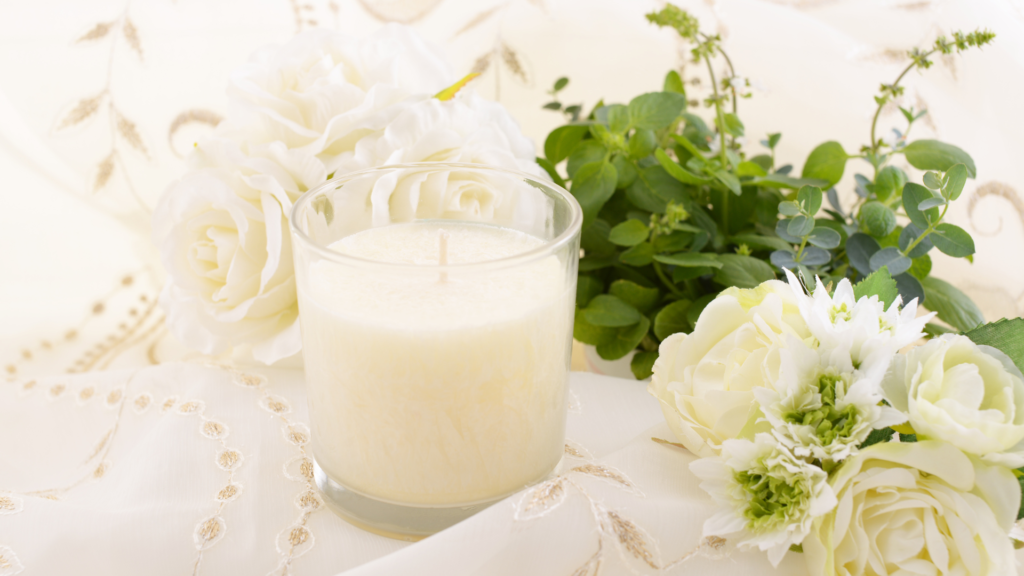 THE BEST CANDLE MAKING SUPPLIES IN CANADA
We all know that the USA has many amazing candle suppliers, but it can be a challenge to find those same amazing candle supplies in Canada. To make outstanding candles you need a supplier that access to the finest products on the worldwide market.
Today we're going to share a closely guarded secret. We're going to tell you where you can buy the BEST candle making supplies in Canada.
We've searched Canada coast to coast and have made our decision of who to recommend as the best Candle making supplier based on the quality of the products they carry, the value for your money, customer service, shipping speed and capability to ship internationally. All of these factors contribute to the overall reputation and viability of our number one chosen candle supplier.
Our blog post will cover:
Our top pick for best candle supplier overall
Their top 3 Waxes & Wicks
Their Top 3 Fragrance Oils
Their top 3 Candle Vessels/Candle Jars
Unique Products
BONUS: We're also going to throw in a synopsis of our pick for our favourite new and upcoming candle maker in Canada, iLite Candles.
Without further preamble, our top pick overall is….
BEST CANDLE SUPPLIER
CANDLEHAVEN.CA         https://candlehaven.ca
– Candle Making re-imagined –
NEW KID IN TOWN! To those of you who have shopped there yet, let us introduce you to Candlehaven.ca. Candlehaven.ca is our favourite supplier of candle supplies in Canada. Frustrated by the availability of truly unique and luxurious candle supplies in Canada, Candlehaven.ca jumped into the candle supply space to change that sad reality. After all, why should Canadian candle makers have to pay more for quality ingredients and then have to raise the prices of their hand poured candles, rending them uncompetitive. Candlehaven.ca is known for having a background in international trade, and so even though most of their products are North American sourced, they search all over the world to find the best candle making products, and the lowest prices so you don't have to. Their website offers tutorials for beginners as well as creative ideas for your next DIY candle project. Candlehaven.ca's customer care team is accessible and goes above and beyond to offer fantastic and personalized service. Shipping is fast and items arrive well packaged and undamaged. Candlehaven.ca is based in Toronto, Canada and has the capability to ship anywhere in the world. Candlehaven.ca is truly one-stop shopping for quality, unique candle making products you won't find anywhere else in Canada.
TOP THREE WAXES & WICKS IN CANADA
If you live in Canada and want to buy Candle supplies, you need to start with the fundamentals, wicks and wax.
One thing we love about Candlehaven.ca is that they don't carry an abundance of waxes, but rather they focus on sourcing the best candle waxes, carrying only a handful of quality natural waxes. Each wax can produce a luxury quality candle in a single pour.
When it comes to wicks, they carry an assortment of unique wooden wicks (spiral wicks, standard wood wicks, wooden wicks with booster, grid wicks, X wicks, S wicks). They also carry wicks of the non-wooden variety (ECO series, HTP series, cotton wicks, tealight wicks). Again, focusing on quality and originality, Candlehaven.ca does not carry a million SKUs, but rather the appropriate styles and sizes that work well with waxes and vessels they carry.
TOP 3 WAXES:
Coco Apricot Crème Wax:
Coco Apricot Crème is a premium wax. It is used by candle makers to make luxury candles. This natural blend of apricot and coconut waxes is amongst the finest in the world. It features exceptional adhesion and looks absolutely stunning in glass with its silky smooth appearance.
Check out our example on Pinterest
Lush Coconut Soy Wax
Lush Coconut Soy is a silky smooth, luxurious wax that provides excellent scent throw and minimal frosting. This creamy, dreamy, all-natural candle wax is perfect for creating glossy container candles.
Check out example on Instagram
3.   Soy Wax, Container
Our soy wax 464 is a soft, low melt-point, natural soy wax that provides excellent scent throw and minimal frosting. The result is smooth and creamy soy container candles.  The low melt point helps with the candles burn performance and allows for better glass adhesion. 
TOP 3 WICKS:
1.   Spiral Wood Wick
Spiral wicks are crackling, wooden wicks. These elegant candle wicks are sold with wick stands, and are suitable for use with natural waxes.
2.   Grid Wick
This wick is a showstopper! Made of wood, its porous grid like or lattice type appearance adds to the overall beauty and originality of your candles. These wicks will take you candles from ordinary to extraordinary! Sold with wick clips.
Check our our example on Youtube
3.   ECO Wicks
The ECO wick is environmentally friendly. This wick is made of cotton, interwoven with treated paper filaments, which reduces afterglow. ECO wicks are primed with vegetable wax, and pre-tabbed for immediate use.
Honourable mention:
Wooden Wick W007
This standard all around wood wick deserves mention as well. They add a touch of ambience and romance to your candles. They are sold with wick clips and are ready-to-use.
CANDLE FRAGRANCE OILS
Fragrance oils are an essential part of candle making. Ensuring quality, and only selling phthalate free fragrances is a promise that candlehaven.ca makes to its customers. Candlehaven.ca has a decadent selection of fragrances, which made it hard to choose just 3, but for the purpose of this list, here are our favourites:
TOP 3 CANDLE FRAGRANCE OILS:
1.   Honey Almond
This is Candlehaven.ca boasted #1 seller. Experience the joy of tempting honey balanced by warm sensual almond. This fragrance oil will nourish your senses with its rich aroma.
Notes: Honey & Almond
2.   Snickerdoodle
Enjoy the unmistakeable aroma of fresh baked snickerdoodle cookies. This scent features creamy butter, sweet brown sugar, cinnamon, spice, and everything nice! For all of the candle makers out there, our Snickerdoodle Cookies fragrance is guaranteed to be home run.
Top Notes: Cinnamon, Cream
Middle– Honey, Butter
Bottom– Vanilla, Sugar
3.   Sugared Pumpkin Butter
A new fall favourite, Sugared Pumpkin Butter features the distinctive aroma of pumpkin, enveloped by buttercream, and sweet apple. Rounded out with base notes of vanilla, cinnamon sugar and soft hints of ember, this warm and sumptuous fragrance is the perfect harvest treat. This scent will have you celebrating Autumn all year round.
NOW LET'S TALK CANDLE VESSELS…
Candle vessels are the home for your luscious wax and your elegant wicks and delectable fragrance. Choosing the right vessel sells your candle, and so it's a detail that must be treated with care. Again, focusing on quality over quantity, Candlehaven.ca carries select elegant vessels known to be popular in the candle making community and does not carry the cheap variety that can be found in dollar stores. Here are our top 3 picks:
TOP 3 CANDLE VESSELS:
1.   iLite Vessel
Clean and elegant, our exclusive glass iLite candle vessels add a touch of refinement to your creations. Pair with an iLite candle lid for a polished look.
iLite Vessel Diameter: Top 90mm / 3.5″
iLite Vessel Diameter: Bottom 85mm / 3.35″
iLite Vessel Height: 102mm / 4″
iLite Vessel Suggested Fill Level: 355ml / 12 oz.
Silver iLite Lid sold separately.
2.   Franci Clear Vessel
Our clear Franci candle vessels glow and reflect light in spectacularly beautiful ways. You'll want to see them lit. A must have for any season's collection, or a beautiful statement piece for your home. The only hard part is giving them away!
Franci Vessel Diameter: 83mm / 3.25″
Franci Vessel Height (with Lid): 127mm / 5″
Franci Vessel Suggested Fill Level: 296ml / 10 oz.
Sold with matching lid
3.   Eternal Vessel
Sparkling and luxurious, our shiny black Eternal vessel will add a touch of sophistication and class to any kind of candle you can imagine!
Take a look at our example on TikTok
Eternal Vessel Diameter: Top 80mm / 3.15″
Eternal Vessel Diameter: Bottom 73mm / 2.87″
Eternal Vessel height: 90mm / 3.54″
Eternal Vessel Suggested Fill Level: 281ml / 9.5 oz.
Honourable mention:
Whether its spooky season, or you're just bold enough to love skulls year round, Candlehaven.ca's double walled borosilicate glass skull vessels are for you.
Skully Vessel
Skully double walled borosilicate glass vessels will be a spooky addition to your fall candle collection. If you want something fun and unique for Halloween, these are must haves. Enjoy as candles, and then wash out and re-use as whiskey glasses for nip on a chilly October night.
Skully Vessel Diameter: 90 mm / 3.54″
Skully Vessel height: 100 mm / 3.94″
Skully Vessel Suggested Fill Level: 250 ml / 8.45 oz.
UNIQUE PRODUCTS: 
This is what truly sets Candlehaven.ca apart from other Canadian suppliers, From crystals, to candle safe sparkle dust, to submersible LED lights you can find everything you need at candlehaven.ca to make truly unique candles. On top of this, if you explore their website's BRIGHT IDEAS tab you can view candlehaven.ca on social media where they feature videos to show you how to use their products, and their own unique ideas.  Ideas are free! Help yourself to as many as you like. It's a true source of inspiration. Here are a couple of our favorite unique candle making products carried exclusively by Candlehaven.ca:
1.   Diamond Sparkle Dust
Diamond Sparkle Dust is a lightest and fluffiest mica on the market blended with sparkle dust. Diamond Sparkle Dust is so light that it won't sink to the bottom of your candles. All you need is a pinch, and then just watch as your candles melt into a pool of glittery delight. Diamond Sparkle Dust is premium cosmetic grade, safe to use in wax candles, soaps, and body products. 
Check out our example on YouTube
2.   Opal Mini Chips
Enhance your candle with opal, the stone of spontaneity and faithfulness. Our iridescent opal mini chips will delight your eyes whether your candle is lit or not!
3.   Submersible LED Light
We love using submersible LED lights in our candles! Typically this product is used in swimming pools as it is brilliantly colored, highly illuminated, and fully waterproof. This is what also makes it an exciting find for the candle making community. This submersible LED light fits in our iLite Vessel perfectly, and can be secured in place with wick stickers. Fill your vessel with wax, and then BOOM! Surprise anyone by turning this on with the remote (included with purchase of the light).
Check our our example on TikTok!
In closing perhaps our favourite three facts about Candlehaven.ca is
They do extensive teaching on candle making. A section of their site is devoted to learning how to make candles, and their customer service department will always answer a question about candle making to the best of its ability. There are no dumb questions when it comes to candle making.
They promote other Candle makers on their featured makers page. It isn't a long, involved process for a candle maker to be showcased. Candlehaven.ca features any of its customers upon their request, just another layer of service and appreciation.
It has been said to me that once you become a customer of Candlehaven.ca, that you enter into a partnership with a supplier who's got your back. They'll stock what you need. If you cannot find it in Canada, they'll source it and import it. They'll do everything they can to keep price points affordable, and make sure that you have access to the finest candle making supplies in the world.
Enjoy the candle making process, and if you have content you wish to share about your favorite candle maker, write to us at info@candlesuppliesdirectory.com
Best Candle Supplies Canada | Candle Suppliers Canada | Candlehaven.ca is the best supplier of candle making supplies in Canada | Candle Making Supplies | Start your own candle company | Buy Candle supplies online | Cheap Candle Supplies | Luxury Candle Supplies | Candle Supplier in Canada | Candle Supplier Ontario
BEST CANDLE MAKER IN CANADA FOR 2022
As promised, here is our favourite pick for new and upcoming candle maker in Canada, iLite Candles. Using only the finest quality materials, this luxury brand of artisan hand poured candles is making waves in the industry. iLite Candles is practically giving their signature Sparkle Dust Candles away at $35 forcing the industry to compete in a way they haven't before. Usually luxury candles are marketed at upwards of $65, but at iLite Candles, their owner wants the brand to be accessible to everyone because, "Everyone should have beautiful candles to light their space, and everyone should be able to buy a lovely gift for a loved one without breaking the bank."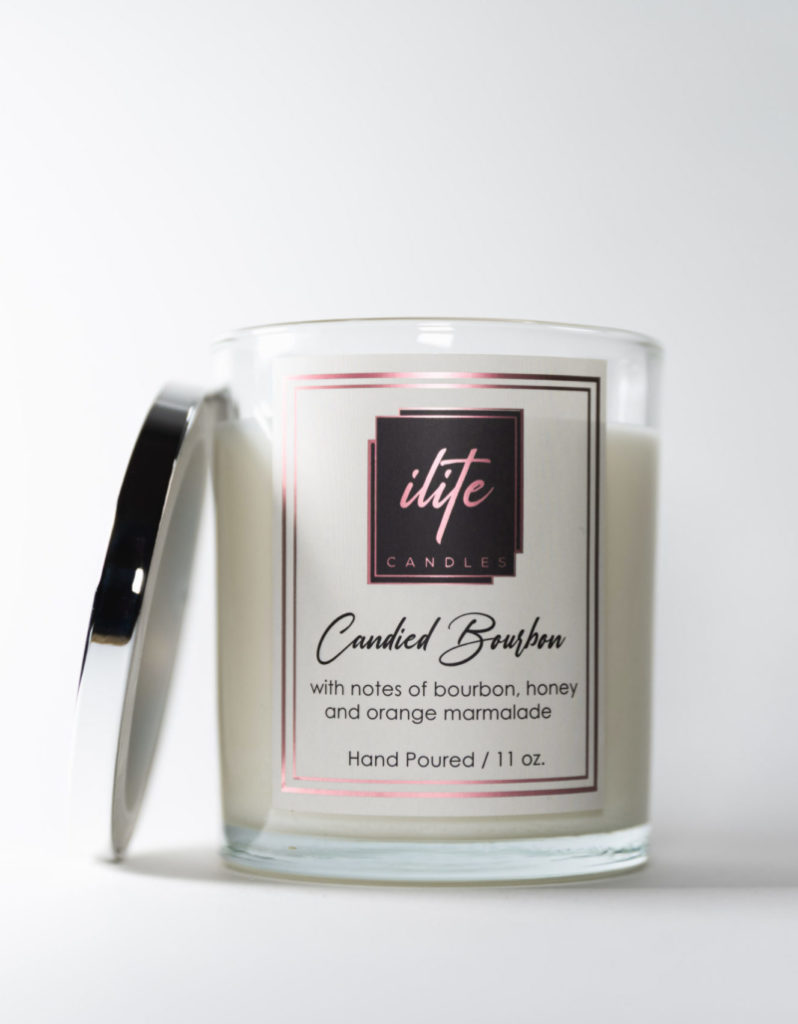 We all know that dismal feeling. It's 6:00am on Monday morning. Time to climb out of our warm bed, rush out the door, scarf down a coffee while sitting in traffic only to arrive at our job where we'll work all day to make someone else rich; To make someone else's dream come true. When we're sick, we're expected to be there. Other than a few precious vacation days, we're there. When there's extra work to be done, we're there late. We spend more time at our jobs than at our homes with our families. Rather than be miserable we just learn to live with it. We tell ourselves we're okay with it because its not like there's anything else we can do. After all, the only way out of the daily grind is to invent the next big thing, and most of us are not inventors. Dreaming about leaving our day jobs behind is just that. A dream we dare not think about too long. Buying lottery tickets is the only little fairy-tale indulgence most of us will allow ourselves.
But what if it isn't actually that hard? What if you don't have to re-invent the wheel? What if you can do something you're good at like candle making, resume writing, card making, or DIY crafting and earn money doing it? What if you could actually earn your entire living doing this? If you're thinking you have to be the next Martha Stewart, you're wrong. Stay in your lane. You just have to be the next YOU and have the courage to put yourself out there.
So, here's what you're going to do. Take what it is that you enjoy and do well and learn how to do it better than you ever have before. Consult your new business partners YouTube and Google for every piece of information they have. Hone and refine your craft.
Next, you're going to learn to build a website to promote what you do. Look at others in your space. See what they do well, what they do poorly, and ultimately, make your website better than theirs. Learn about search engine optimization so that you can drive traffic to your website. Again, remember YouTube and Google are you friends. Everything you need to learn to be a successful business owner is at your fingertips, from website design, social media marketing skills, to product photography, pricing and profit margins. People spend years in school learning what you can learn in months by watching videos on your lunch breaks while you sit at your dead-end job. You can build the future you want instead of just occasionally letting yourself dream of it.
Time will pass every day whether you do something about your circumstance or not. You will blink, and ten years will have gone by. If you want to be a successful business owner at the end of those ten years, that is what you will be. Commit to the process. At candlesuppliesdirectory.com, we a champion for the entrepreneur. We want to see you succeed at creating your own candle making business so you can wake and make pretty candles every day. Have the courage to try. We will be there to support and promote you and your candle suppliers every step of the way.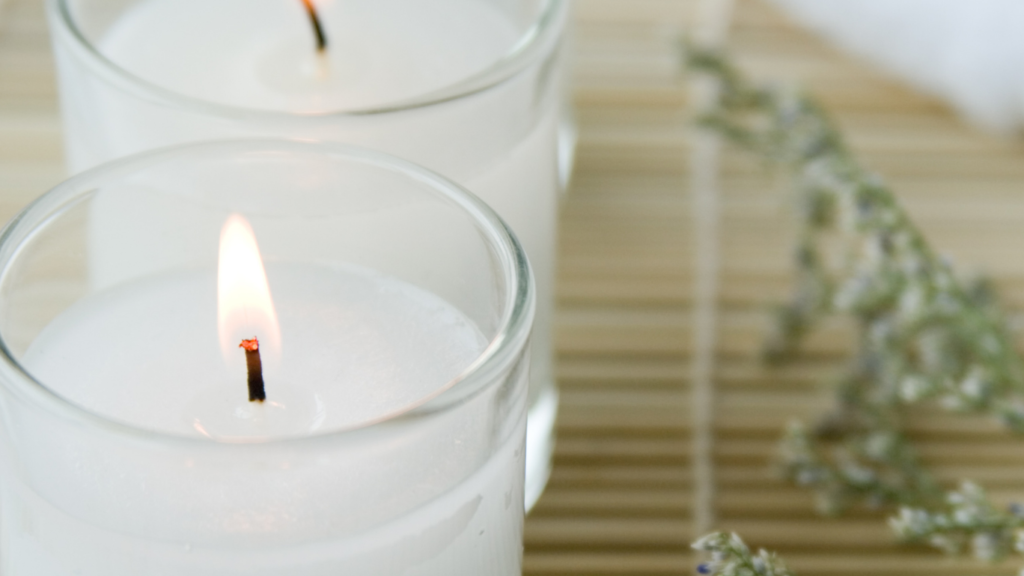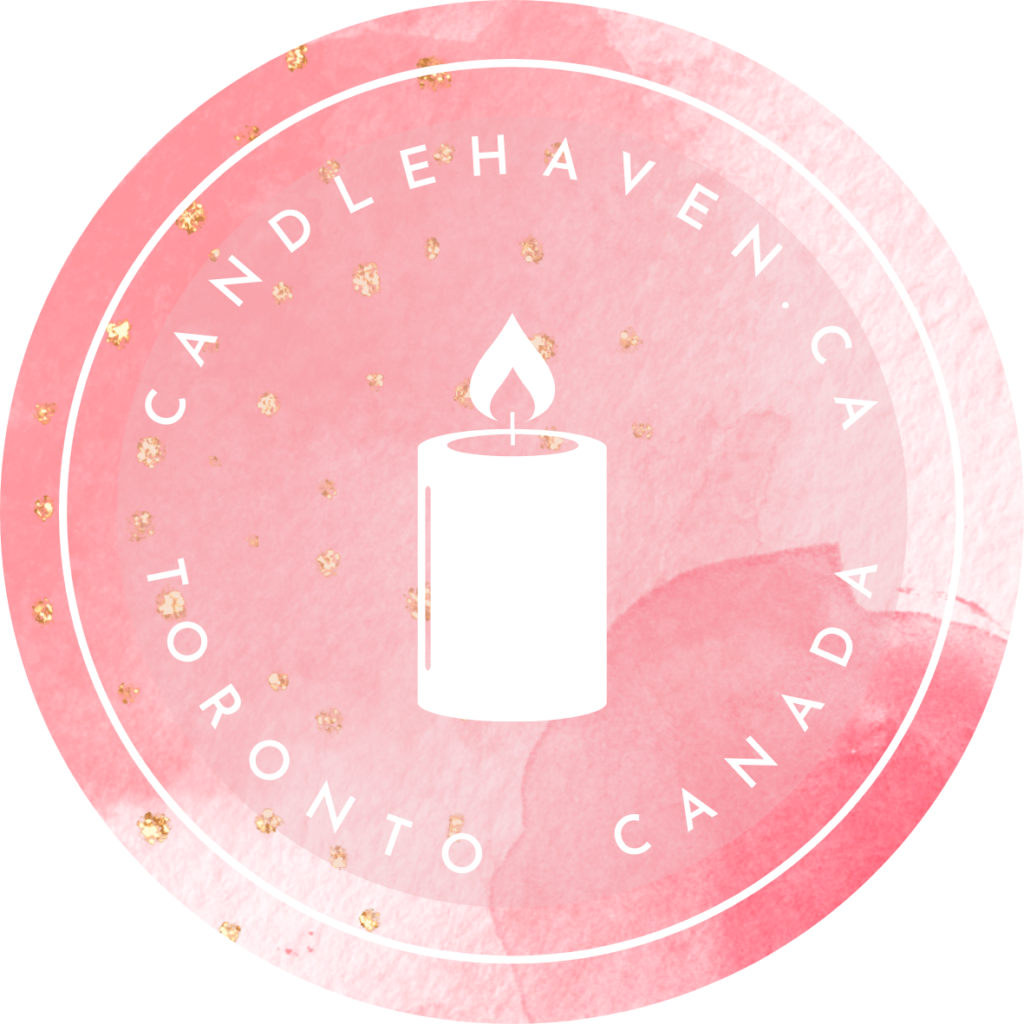 When starting out in this business having a supplier that encourages you, answers your questions, gives you guidance above and beyond the call is critical to a young entreprenneur's success. 
Not only did I find the most beautiful candle making products at Candlehaven.ca, but I found a team that was willing to help me create exactly the candles I wanted, up to and including helping me to research the needed ingredients for my signature Sparkle Dust Candles. When the vessels I wanted weren't avilable in Canada, they sourced them for me, and then even named their iLite vessels after my company, iLite Candles.
I can't say enough nice things about this supplier. They're much more than that. They've invested in my success and it shows. Are they a little more expensive than some other companies, perhaps for some items, but you really get what you pay for, and with their expertise in international trade, they're able to procure whatever you want so that you don't have be involved in messy importations. They do it all for you. A relationship with them is invaluable. If you haven't checked them out yet, you can do so here.